Golden's Day of Service
The painless way to organize a Day of Service, even during COVID-19.
Designed in conjunction with several United Ways, Golden's new Day of Service feature is the first purpose-built module to optimize your most important events of the year.
Manage everything in 1 place
Imagine a one-stop-shop to coordinate between all your partners and audiences.
Request, receive and curate submissions from your non-profit partners.
Assign opportunities to companies and automatically generate attendance reports for them in real-time.
WATCH THE VIDEO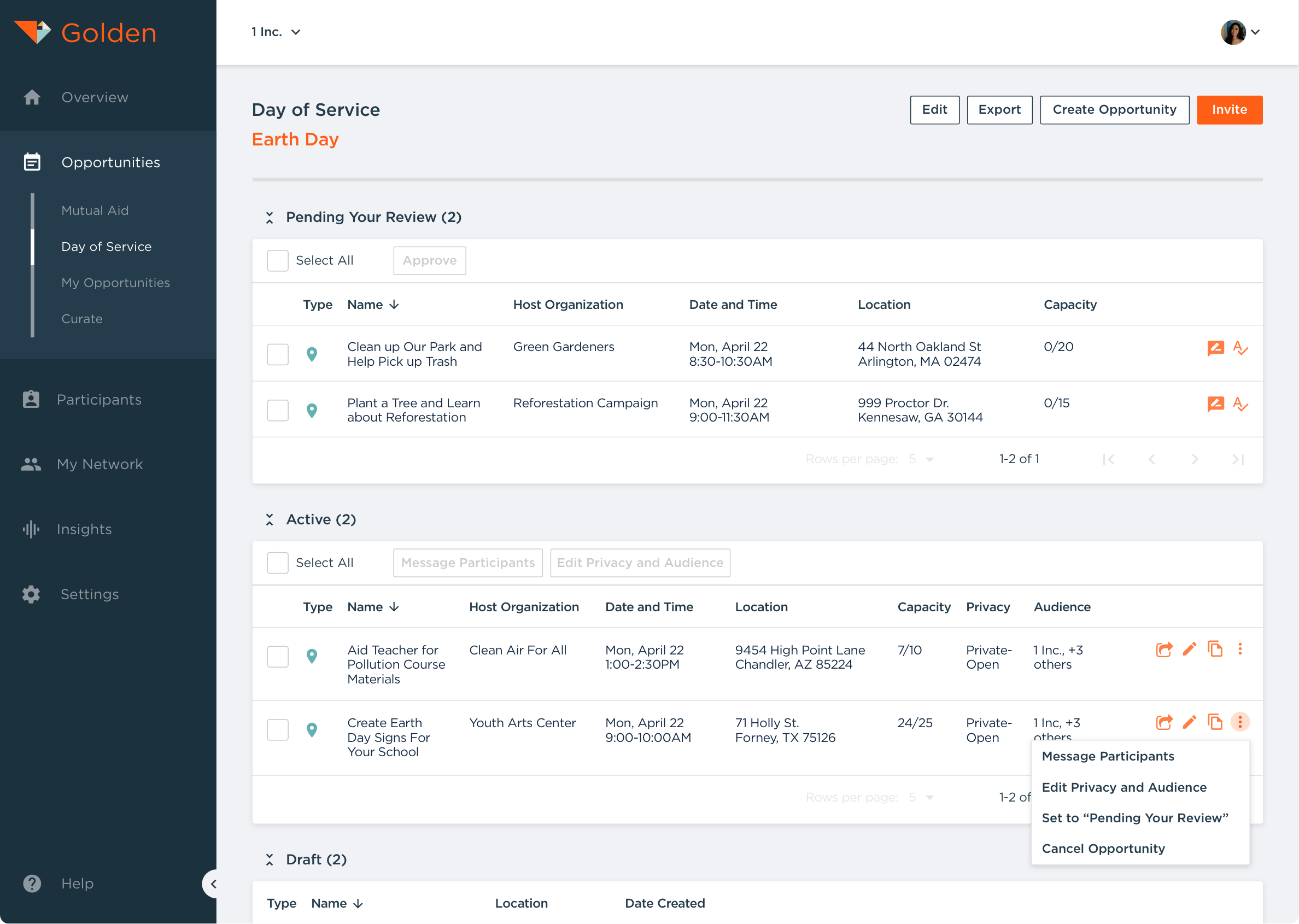 Eliminate 75% of back and forth emails
Empower your partners access organization and reporting tools in their own Dashboard views.
Companies can manage and track attendance without needing to contact you constantly.
Non-profit partners get critical event management features like automated confirmation emails and Check-in Kiosks.
Automated data reporting for every audience.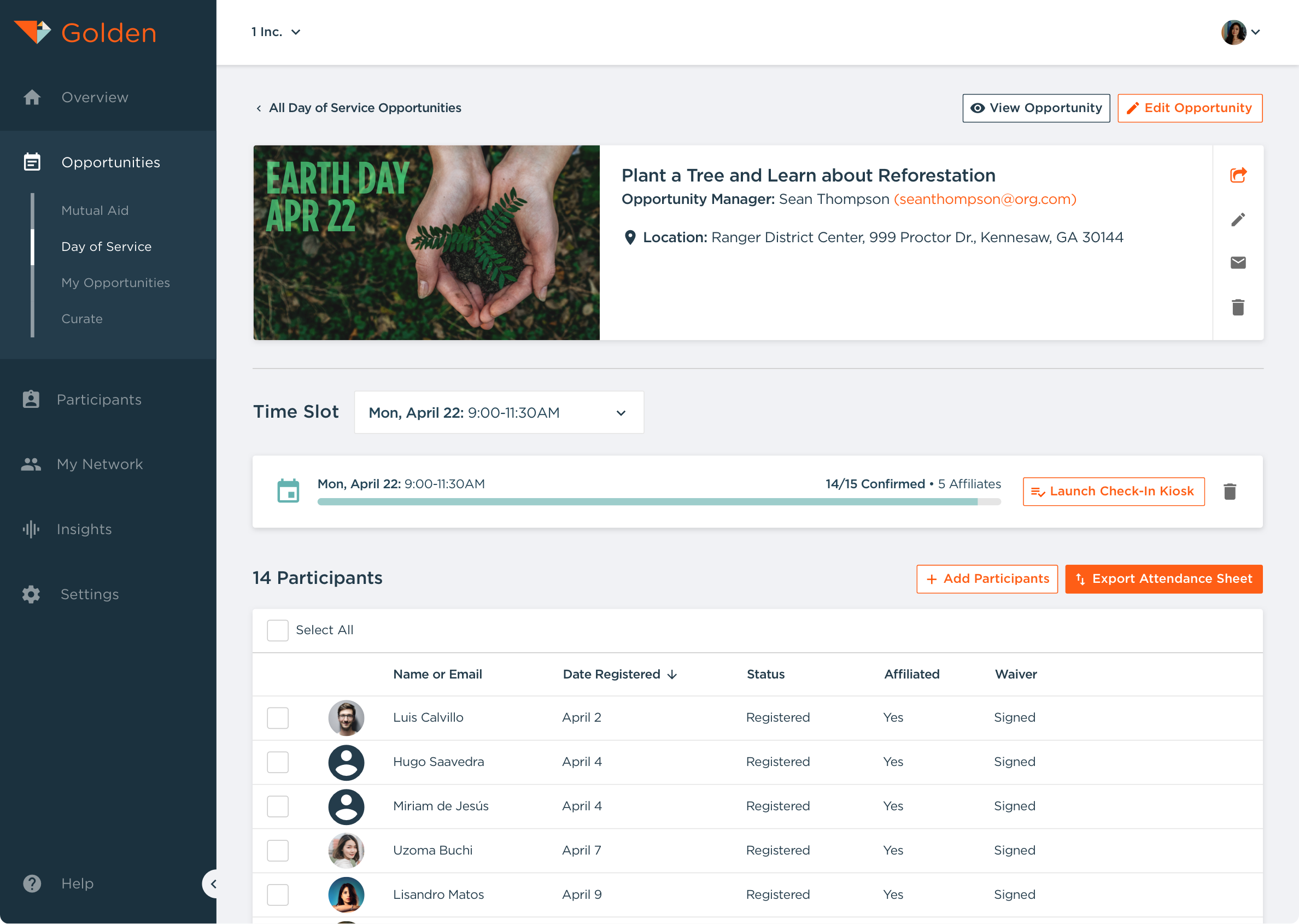 The zero-effort way to manage your Day of Service, now available for free through the end of 2020 (and automatically part of all Professional plans!).
GET STARTED TODAY