"
I love the idea behind our Social Good App of the Year winner, Golden. It matches people with volunteer opportunities based on things they like to do for fun."
- Sheryl Sandberg, COO - Facebook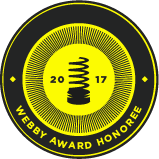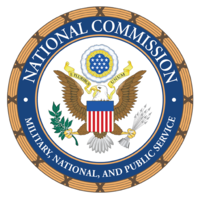 Run the world's best volunteer program, even with countless partners or zero budget.
Global awards consistently recognize Golden for innovation and ease of use.
Thought leaders like UNICEF and the State of California run on Golden's volunteer management software, and so can you.
About us
Let Us Guide You Through the Whole Volunteer Management Process
Connect with more volunteers

Promote your events and opportunities across an international network of like-minded support that is searching for chances to serve.

Seamless screening

Volunteers go through the only forward facing background check system on the market, match with compliance, and go through an automated interview process – before they even get to your inbox as potential recruits.

Automated training

Golden enables users to automate training processes before and during volunteer service to alleviate administration time, ensure any regulations are met, and add layers of flexibility to the volunteer process.
Automated tracking

No more analog time sheets and external databases. Volunteers log hours or complete their volunteer tasks directly through the system.

Flawless and personalized communication

Automated alerts and cross-system communication tools make it so volunteers never miss a message and know about all possible opportunities. It also helps you thank them - and retain them - with personalized touches to help you communicate their worth.

Painless system integration

With partnerships with Salesforce and other industry leaders, Golden works for you, integrating into your current volunteer management software and systems.
Features
Volunteer Management

Streamline your systems integrating all of your data and work functions in one place.

Recruitment

Simplify the process through automation and connect with the best volunteers through diversifying opportunities and advertising them in engaging ways. Searching through volunteer profiles to better understand your supporters can help you make smarter and more impactful volunteer matches.

Scheduling

Link with your calendar tools and automatically schedule event attendance, training, interviews, and other aspects of your workflow.

Live Background Checks

Golden is the only volunteer management software with forward facing background checks. This means that you can ask recruits to go through the process to see if they even qualify for your events, checking off another box on your to-do list and ensuring compliance is met.

Tracking

Seamlessly track every step of the volunteer recruitment and management process, never missing an opportunity to thank your volunteers and recognize them for their support.

CRM Integration

Connect your personalized Golden platform to Salesforce, Microsoft Dynamics, Blackbaud, and others. Golden's platform will upload in seconds and sync in real time.

AI & Automation

Golden is constantly improving upon the user experience by integrating the most state-of-the-art AI solutions into software dynamics. This includes Donations AI to help turn your volunteers into fundraisers.

Cross Sector Collaboration

Golden's leading edge in the marketplace enables you to connect with different agents in your potential stakeholder network. Make a new corporate volunteer partnership. Collaborate with a like-minded charity. Tap into school volunteer networks. The possibilities for new impact are endless.
Enable smart features any time
Wanna see value of volunteer time, search terms, geographical reach, demographics, and countless other Insights? Community Builder, Professional, and Custom plans suit every need from grassroots to global scale.
LEARN MORE
What Are You Waiting For? Get Started Today.
Create an account and start using Golden now, for free!
Do You Need More Information? Our agents can pinpoint customized solutions for your organization, at your convenience.