"
I love the idea behind our Social Good App of the Year winner, Golden. It matches people with volunteer opportunities based on things they like to do for fun."
- Sheryl Sandberg, COO - Facebook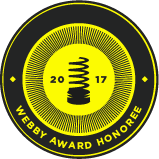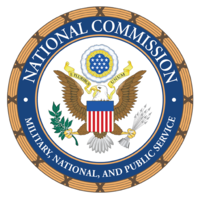 Run the world's best volunteer program, even with countless partners or zero budget.
Global awards consistently recognize Golden for innovation and ease of use.
Thought leaders like UNICEF and the State of California run on Golden's volunteer management software, and so can you.
About us
Features
Cross-Sector Collaboration
All your partner organizations use Golden Dashboards like yours. Companies, schools, religious groups, governments, etc. have users, features, and permissions.
Automatic Tracking
The only 100% accurate, touchless system verifies volunteer time in 3 separate ways. Automatically calculates and displays economic value for your state's tax form.
All Devices
Golden's native, Swift3 iOS and native Android apps are category leaders. Web products are fully responsive. Access the same features on web and mobile.
Location Based
Apps consider your home, current, or custom location when displaying Golden Opportunities. Dashboards report geographical reach, related to each Golden Opportunity.
Security & Compliance
Golden conforms to high security standards including GDPR, COPPA, and other regulations for responsibly handling, storing, and encrypting PII.
Live Background Checks
The only general consumer-facing background checking app. Instantly run your check, and use your clear status anywhere. Bank-level security at 1/3 the price of a LiveScan.
Gorgeous Content
Fun, authentic, and reliable Golden Opportunities perform 2x better than Amazon product listings. If you see it, you can do it.
Frictionless Signups
Collect signups and share reflections over SMS, email, any social network, etc. Import contact lists. Friends just click a link that automatically displays an image and description.
Organizational Hierarchies
Roll up countries, regions, and local chapters, whether or not everyone joined simultaneously. Live control of user roles, permissions, and reporting in your volunteer management software.
Audiences & Curation
Affiliate with your school, company, religious, or community group. Access Recommended and Private Opportunities. Share your contributions in real time.
Custom Branding
Starting a movement on your own? Your large scale Organization can get white label apps and a Dashboard, with Golden's intelligent and constantly improving volunteer management software behind them.
Dynamic Notifications
Volunteers automatically see opportunity changes. Reach individual, groups of, or all your supporters via push, sms, and email across all their devices with your volunteer management software.
CRM Integrations
Best-in-class integrations with Salesforce, Microsoft Dynamics, Blackbaud, and other CRMs updates in real time. Imports past data. Sets up in seconds.
Global Localization
Golden can support your operations anywhere in the world. Language, currency, units of measurement, compliance - all covered with Golden's volunteer management software.
Field Organizing
Not all organizers operate from desks. Spin up opportunities and coordinate volunteers on the fly, from any device, anywhere in the world.
Deep Influence
Measure the reach, influence, and network effects of all your users, automatically. See whose sharing activates the most service in real time.
Rewards & Recognition
Your volunteers become eligible to win raffles for once-in-a-lifetime prizes, constantly changing, supported by Golden.
AI & Automation
Harness the power of artificial intelligence to automate common workflows and optimize the delivery of your programs.
Get started in seconds
All of Golden's benefits are turnkey. No internal approval, sales process, or installation required. List Golden Opportunities, see who's coming, share listings and more. For free, in seconds.
GET STARTED
Turnkey community enrichment
Companies, schools, religious groups, and other organizations can list private opportunities, recommend opportunities, capture reflections and ratings, and share progress and stories in way less time than with paper, phone calls, or clunky software.
Learn more
Enable smart features any time
Wanna see value of volunteer time, search terms, geographical reach, demographics, and countless other Insights? Community Builder, Professional, and Custom plans suit every need from grassroots to global scale.
LEARN MORE